Nature Explorers – FALL 2021 Series!
October 9, 2021 @ 10:30 am

-

11:30 am
Join Miss Mary at Lorrimer Sanctuary and enjoy watching your budding naturalist go wild experiencing woodland adventures. Great for 3-5 YOs! The Lorrimer Sanctuary invites families, friends, and nature lovers to join us for an exploration of our natural world. Enjoy watching your budding naturalist 'go wild' experiencing woodland adventures. Children use all their senses to safely explore and discover the wonders of nature here at Lorrimer Sanctuary. Children are introduced to nature concepts using a combination of storytelling, exploration and arts and crafts. It is educational and fun!
COST:$8 per child for members, $10 per child for nonmembers.
SCHEDULE:
October 7 & 9- Exploring the Five Senses: As we explore, children will be encouraged to make their own discoveries. We will use our senses to 'tune in' to the world around us.
October 14 & 16– Leaf Art: Let's take a closer look at leaves. Make outdoor art with colorful fall leaves and learn about the trees they come from!
October 21 & 23– Hibernate or Migrate? Who sleeps the winter away and who flies south?
October 28 & 30– Brilliant Bats: Boo! Come celebrate Halloween with us by learning about the bats that live in our forests and what makes them so unique! Dress up in costume during this special class!
IMPORTANT INFORMATION:
Programs run completely outdoors/rain or shine so please come prepared for wet/muddy conditions. Dress for the weather.

Pre-registration is required

Maximum of two children per adult; all sessions limited to 12 children.

For more information, email: [email protected] or call 908-396-6514
NEW JERSEY AUDUBON'S PROGRAM GUIDELINES:
Fully vaccinated people may attend outdoor programs without masks. If you are unvaccinated, please mask up. Please do not come to a program if you are sick, have a sick family member or have reason to believe you may have been exposed to the COVID-19 virus.
CANCELLATION: NJ Audubon's programs require a minimum number of registrants to run. If we cancel, due to lack of participation, severe weather, or unforeseen circumstances, all participants will be notified as soon as possible and are eligible for a full refund. Participants may cancel without penalty if greater than 48 hours in advance. Sorry, no refund for cancellations less than 48 hours in advance unless due to health emergencies; however registrations can be transferred to another program in the future.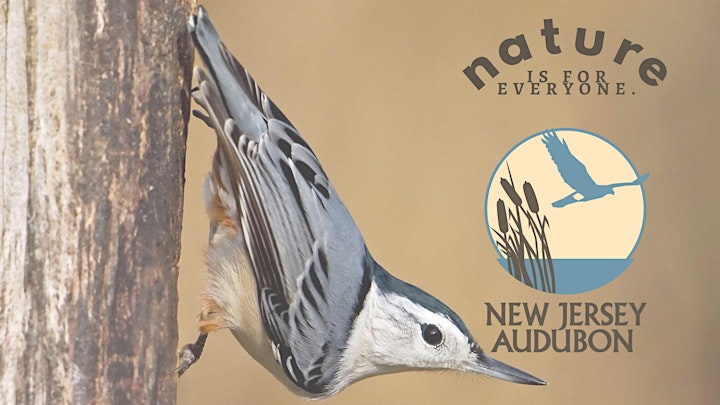 Related Events