New Jersey Audubon field trips and programs adhere to CDC guidelines; leaders have the right to ask a participant to leave the program if someone is not adhering to these guidelines for the health and safety of all.  Leaders and participants must wear face coverings throughout the program and maintain social distancing (at least 6' of separation). Leaders may remove their face covering in order to be heard by the group while maintaining social distance. Please do not come to a program if you are sick or have a sick family member. People coming from other states should follow New Jersey's Travel Advisories for COVID -19 before attending a New Jersey Audubon program including 14-day self-quarantine.  For a list of states go to covid19.nj.gov.  There will be no sharing of equipment including binoculars or spotting scopes.

PRE-REGISTRATION IS REQUIRED FOR ALL PROGRAMS AND FIELD TRIPS
No walk-ins allowed
Quick Links to Calendars
All NJ Audubon  |  All Things Birds  |  Cape May Bird Observatory  |  Lorrimer Nature Sanctuary  |  Nature Center of Cape May  |  Plainsboro Preserve  |  Scherman Hoffman Wildlife Sanctuary  |  Young Birders Club
Birder's Bucket List Bash
November 11 @ 7:00 pm

-

November 14 @ 4:00 pm
An international 4-day event with at least 15 unique birding destinations presented to help you fill up your bucket list.
What you'll see — in a nutshell
We've scoured the world for a variety of domestic and international birding destinations; what's on your list? Don't have a birding bucket list? No problem! We'll give you 18 ideas!
This unique event provides a platform for our tour and travel partners to connect with you the birder. As countries begin to re-open their borders to tourism, here's your chance to get in on some great deals and at the same time help our tour and travel partners get back on their feet.
Destinations to be presented include Alaska, Panama, Costa Rica, Portugal, Colombia, Antarctica and Sri Lanka to name a few. You'll hear from companies like HolBrook Travel, Victor Emmanuel Nature Tours, Wildside Nature Tours, Sabrewing Tours and Tropical Birding Tours. Registration for the entire event is just $39 for NJ Audubon or Cape May Bird Observatory members, and $49 for non-members.
Agenda:
This event will consist of 18 unique presentations in a ZOOM webinar format, each 50 minutes, including a monitored Q&A. The schedule is as follows (all times listed are United States_New York, or GMT-4): Preliminary details of each day below; the final sequence of presentations is subject to change:
Wednesday, November 11:
7:00 pm: Anguilla, British West Indies — Presented by Nature Explorers Anguilla
8:00 pm: Brevard County, Florida — Presented by Brevard Nature Alliance, Inc.
9:00 pm: Western United States — Presented by Tropical Birding
Thursday, November 12:
7:00 pm: Colombia — Presented by Icaro Birding Tours
8:00 pm: Costa Rica — Presented by Holbrook Travel
9:00 pm: Panama — Presented by Canopy Family
Friday, November 13:
7:00pm: Alaska — Presented by High Lonesome Bird Tours
8:00pm: Minnesota, USA in Winter — Presented by Sabrewing Tours
9:00pm: Germany — Presented by Victor Emanuel Tours
Saturday, November 14:
8:00am: Portugal — Presented by Bird and Nature Tours
9:00am: Scottish Highlands — Presented by Speyside Wildlife
10:00am: South Africa — Presented by Birding Ecotours
11:00am: Uganda — Presented by Bird Uganda
12:00noon: Sri Lanka — Presented by Classic Sri Lanka
1:00pm: Rio Grande Valley, Texas — Presented by Valley Nature Center
2:00pm: Cuba — Presented by Caribbean Conservation Tours
3:00pm: Antarctica — Presented by Rockjumper Worldwide Birding Adventures
4:00pm: Galapagos — Presented by Wildside Nature Tours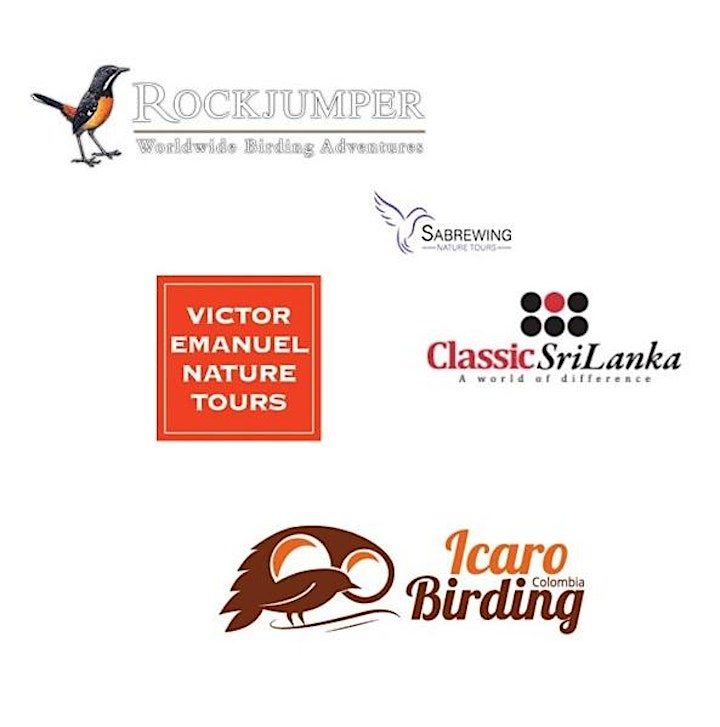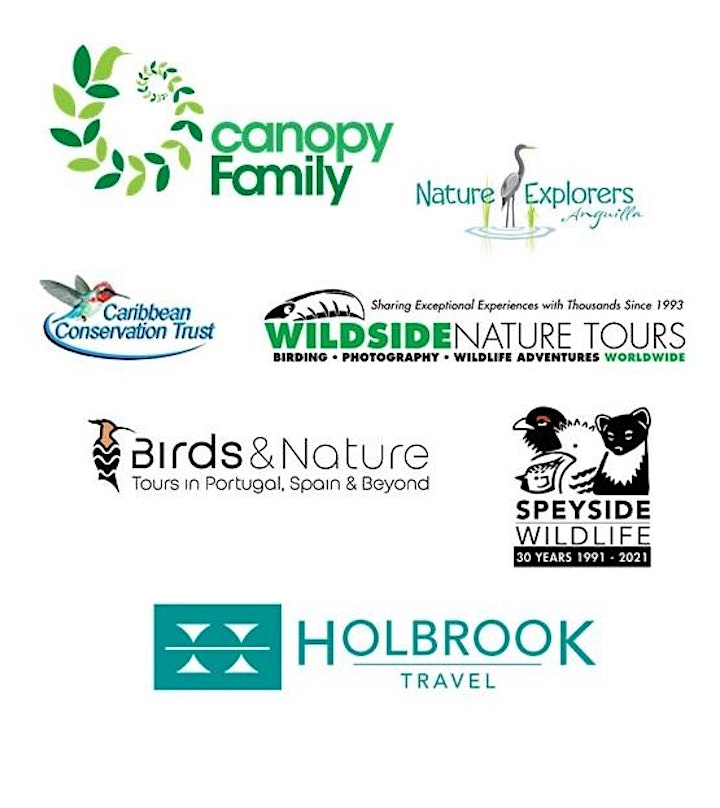 Presentations will be 50 minute webinars, including Q&A. Each presentation will begin at the top of the hour. We've scheduled 3 weekday evenings from 7 to 10pm and Saturday from 8am to 4pm (all times are GMT-4; United States_New York). One fee gives you access to all 4 days — come and go as you please, depending on your interest in the topics.
PROGRAM CONTACT: If you have questions about this event, please call Deb Shaw at 609.400.3836 or email [email protected] For more information about our events, both live and virtual, please visit our website at www.njaudubon.org
TICKETS MAY BE PURCHASED BELOW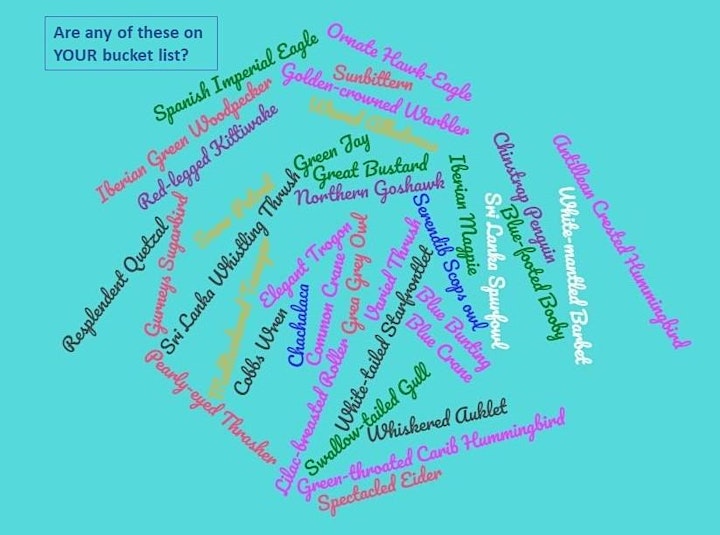 Related Events