New Jersey Audubon field trips and programs adhere to CDC guidelines; leaders have the right to ask a participant to leave the program if someone is not adhering to these guidelines for the health and safety of all. Leaders and participants must wear face coverings* throughout the program and maintain physical distancing of at least 6 feet. Leaders may remove their face covering to be heard by the group while maintaining social distance. Please do not come to a program if you are sick, have a sick family member or have reason to believe you may have been exposed to the COVID-19 virus. There will be no sharing of equipment including binoculars or spotting scopes.
*Face coverings do not include winter scarves or bandanas. Two-layer fabric or surgical-type masks are required. 
PRE-REGISTRATION IS REQUIRED FOR ALL PROGRAMS AND FIELD TRIPS
No walk-ins allowed
Quick Links to Individual Calendars
All NJ Audubon  |  All Things Birds  |  Cape May Bird Observatory  |  Lorrimer Nature Sanctuary  |  Nature Center of Cape May  |  Plainsboro Preserve  |  Scherman Hoffman Wildlife Sanctuary  |  Young Birders Club  |  Urban Oasis
Cape May Bird Observatory's 26th Annual Optics Sale 2021
April 10 @ 8:00 am

-

April 11 @ 4:00 pm

Free
Join CMBO staff and several optics companies, for a two-day virtual Optics Sale where you'll find ALL the best deals!
Cape May Bird Observatory's 26th ANNUAL OPTICS SALE has been adapted and scheduled for Saturday April 10 and Sunday, April 11 from 8:00 am to 4:00 pm.
We have been working with our valued manufacturers' representatives to re-imagine this much-anticipated annual event. Cape May Bird Observatory's 26th ANNUAL OPTICS SALE will combine advance in-person testing, a Zoom session with optics manufacturer's reps, and "Virtual" online and phone sales. Simply put, you can learn about the products beforehand and be better prepared to save on quality optics during the sale!
There are other bargains, some DEMO or LOANER product in the above brands, and some in several other brands too. Most of these are limited to stock on hand. Many of these are already on sale and available at their lowest and greatly reduced price.
"Meet and greet" the optics reps at a Zoom webinar on THURSDAY, APRIL 8 FROM 7:00 – 8:30 P.M. EDT. Click HERE to join. The Optics Reps are all professionals who love sharing their product knowledge with you.
Join us, it's FREE!!
►I ALREADY KNOW WHAT I WANT: Please click on the following link to visit our online store: FeatherEdgeOptics.org. Special Optics Sale Discount will be taken at checkout ONLY on Saturday April 10 and Sunday April 11!
**NOTE**: The sale prices will only show in your cart as you check out. Orders will be fulfilled either by direct shipment from CMBO for in-stock items, curbside pickup from Northwood on the sale weekend, or drop-shipped from the manufacturer.
►I WOULD LIKE TO SPEAK TO STORE STAFF ABOUT OPTICS: Still unsure and need to talk to one of our knowledgeable Northwood staff? Please call us at 609-400-3868 during the following hours:
Saturday April 10 – 8:00am – 4:00pm
Sunday April 11 – 8:00am – 4:00pm
Please be patient, as our small staff will still be following CDC guidelines for Covid-19.
TRY BEFORE YOU BUY:
CMBO's Northwood Center is currently OPEN Wednesday through Saturday 9:30 a.m. to 4:30 p.m.
**It will be CLOSED during the Optics Sale Weekend., so the last day to test optics is Friday, April 9th.**
***Following CDC guidelines and internal best practices, orders will be fulfilled either by direct shipment from CMBO for in-stock items, curbside pickup from Northwood on the sale weekend or drop-shipped from the manufacturer. ***
For more information on our optics products, sales, and much more, please visit our online store, Feather Edge Optics
Questions about our annual optics sale? Please call us at 609-400-3868 or email [email protected]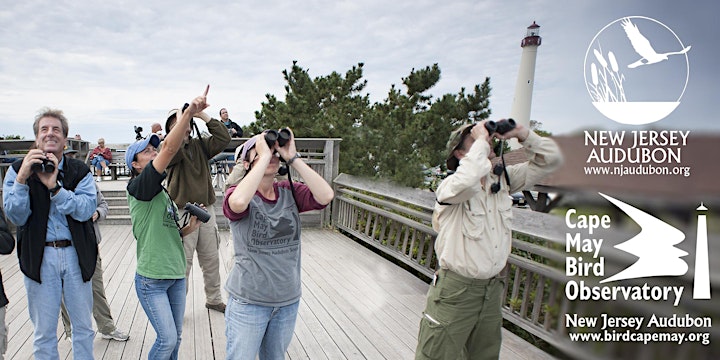 Related Events