Harbor Safari
August 26, 2020 @ 10:30 am

-

11:30 am
Encounter an incredible diversity of marine life as you help pull a twenty-foot seine net through the shallows of Cape May Harbor. You will learn about the ecology of our coastal waters, and about the fascinating and ancient Horseshoe Crab. A great family outing! Registration is required.
NJ Audubon requires practicing social distancing at this time, including wearing masks to protect one another. More information found below.
**We've changed our schedule to Wednesdays and Thursdays for this Summer 2020**
COST: $10 adults, $5 children ages 3-12, children under 3 free.
Limited to groups of up to 20 participants during this time. Children may not participate without an adult.
Contact us at 609.427.3045 for private group tours and rates.
IMPORTANT INFORMATION: Meet 5-10 minutes prior to your program time at the picnic tables in front of the Trucksess Welcome Center at 1600 Delaware Avenue.
We may walk up to 1.5 miles, over generally level, sometimes muddy or sandy terrain. Some trips involve walks over rocky and sandy area. Please bring necessary footwear, sun screen, bug spray, water bottle, and other belongings with you that you may need. Restrooms will be available to the public 30 minutes before and after the program.
FOR OUR SAFETY & YOUR'S: As we navigate through the era of COVID-19, New Jersey Audubon has adopted new ways of running our outdoor programs, and we just wanted to give you some quick reminders before we get started.
First, as you are now aware, pre-registration is required for all NJ Audubon programs (effective July 1st). Normally, we love drop-ins for our programs, but having pre-registration allows us to manage the number of participants – this is especially important for everyone's health and safety. Smaller groups also provide a more intimate nature experience. At this time, there are no exceptions to the pre-registration rule.
Second, everyone should have read and agreed to our field trip and program protocols when you registered, but I/we would like to just reiterate the following:
NEW JERSEY AUDUBON'S PROGRAM GUIDELINES:
New Jersey Audubon field trips and programs adhere to CDC guidelines; leaders have the right to ask a participant to leave the program if someone is not adhering to these guidelines for the health and safety of all. Leaders and participants must wear face coverings throughout the program and maintain social distancing (at least 6' of separation). Leaders may remove their face covering in order to be heard by the group while maintaining social distance. Please do not come to a program if you are sick or have a sick family member. There will be no sharing of equipment including binoculars or spotting scopes.
***If you have spent time in a state that appears on New Jersey's Travel Advisories, we request that you do not attend the program and will provide a full refund.***
If you need mask relief during the program, feel free to step away from the group to take a break.
CANCELLATIONS: NCCM programs require a minimum number of registrants to run, five days in advance of the start of the tour, but are seldom cancelled. If we do cancel, due to lack of participation, severe weather, or unforeseen circumstances,we notify all participants in advance and all are eligible for a full credit or refund. Participants may cancel without penalty if greater than 30 days in advance. Cancellations 10 to 30 days in advance may be subject to a 25% service charge. No refunds or credits for cancellations less than ten days in advance unless due to health emergencies.
TICKETS MAY BE PURCHASED BELOW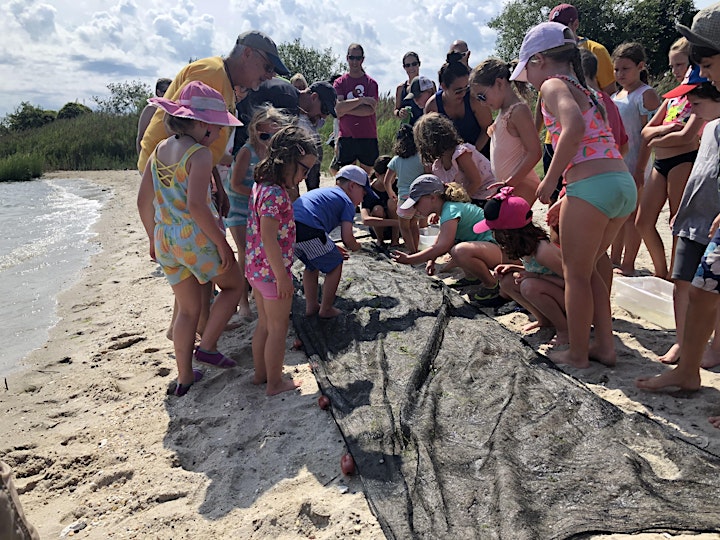 Related Events