New Jersey Audubon field trips and programs adhere to CDC guidelines; leaders have the right to ask a participant to leave the program if someone is not adhering to these guidelines for the health and safety of all.  Leaders and participants must wear face coverings throughout the program and maintain social distancing (at least 6' of separation). Leaders may remove their face covering in order to be heard by the group while maintaining social distance. Please do not come to a program if you are sick or have a sick family member. People coming from other states should follow New Jersey's Travel Advisories for COVID -19 before attending a New Jersey Audubon program including 14-day self-quarantine.  For a list of states go to covid19.nj.gov.  There will be no sharing of equipment including binoculars or spotting scopes.

PRE-REGISTRATION IS REQUIRED FOR ALL PROGRAMS AND FIELD TRIPS
No walk-ins allowed
Quick Links to Calendars
All NJ Audubon  |  All Things Birds  |  Cape May Bird Observatory  |  Lorrimer Nature Sanctuary  |  Nature Center of Cape May  |  Plainsboro Preserve  |  Scherman Hoffman Wildlife Sanctuary  |  Young Birders Club
That's Wild! Tales from the Human Side of Nature – Featuring Emma Price
August 27 @ 7:00 pm

-

7:30 pm

Free
Emma Price, an active member of the NJ Young Birder's Club, tells herstory of how she found birds and how birds have changed her life.
A member of NJ Audubon's Young Birders Club, Emma Price is 16 and has had an interest in birds since she was 5. Aside from birding she loves all things outdoors, including fishing, herping, and mothing. Emma also has a special interest in photography and videography, and hopes to pursue this in college. Her 4 favorite birds are the Pileated Woodpecker, Saw-whet Owl, Razorbill, and Ivory-billed Woodpecker.
The photo below was taken a few years ago on a Youth Birding field trip. Emma has been a leader for both youth, and adults, on birding trips for many years.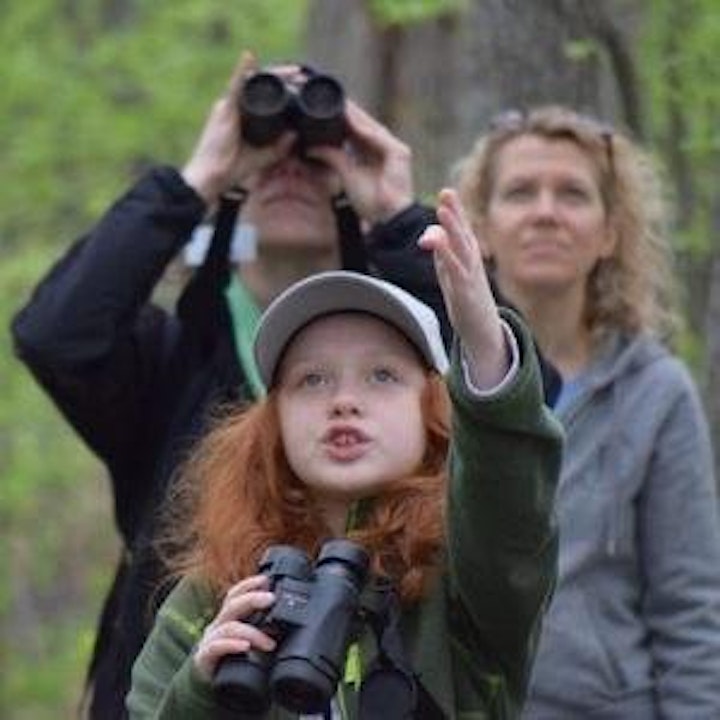 Related Events