Nature Explorers – SPRING 2022 Series!
June 4, 2022 @ 10:00 am

-

11:00 am
Join Miss Mary at Lorrimer Sanctuary and enjoy watching your budding naturalist go wild experiencing woodland adventures. Great for 3-6 YOs!
The Lorrimer Sanctuary invites families, friends, and nature lovers to join us for an exploration of our natural world. Enjoy watching your budding naturalist 'go wild' experiencing woodland adventures. Children use all their senses to safely explore and discover the wonders of nature here at Lorrimer Sanctuary. Children are introduced to nature concepts using a combination of storytelling, exploration and arts and crafts. It is educational and fun!
SCHEDULE:
April 16- EGGcellent eggs! Learn about animals that lay eggs, plant a seed in your very own biodegradable egg pot, and go on an egg hunt!
April 23– Exploring the Five Senses: As we explore, children will be encouraged to make their own discoveries. We will use our senses to 'tune in' to the world around us.
May 14 – Brilliant Birds: Birds are migrating, building nests, looking for food, and so much more. We'll build our own binoculars and look for birds all around us! May 12th (THURSDAY) is Tiny Tots World Series of Birding day! Please look for this as a separate event.
May 28- Fabulous Flowers! Let's celebrate spring by exploring all the wonderful wildflowers that live at Lorrimer!
June 4th- Soil Soup! Pick apart soil and learn about the worms and other bugs that live in soil and how they help make our soil healthy.
June 18th- Radical Reptiles: Visit with Gordon and Sunny, our resident turtle and snake, to learn about what makes reptiles different from other animals. Children will explore these differences through a hands-on session with our educational animals!
COST: $8 per child for members, $10 per child for nonmembers.
IMPORTANT INFORMATION:
Programs run completely outdoors/rain or shine so please come prepared for wet/muddy conditions. Dress for the weather.

Pre-registration is required

Maximum of two children per adult; all sessions limited to 12 children.

For more information, email: [email protected] or call 908-396-6514
NEW JERSEY AUDUBON'S PROGRAM GUIDELINES: All NJ counties are considered medium to low COVID-19 community levels.  New Jersey Audubon highly recommends that anyone who is not fully vaccinated, wants additional protection, or comes from a higher community level area should consider wearing a mask and social distancing, especially indoors.  Please do not come to a program if you are sick, have a sick family member or have reason to believe you may have been exposed to the COVID-19 virus.
CANCELLATION: NJ Audubon's programs require a minimum number of registrants to run. If we cancel, due to lack of participation, severe weather, or unforeseen circumstances, all participants will be notified as soon as possible and are eligible for a full refund. Participants may cancel without penalty if greater than 48 hours in advance. Sorry, no refund for cancellations less than 48 hours in advance unless due to health emergencies; however, registrations can be transferred to another program in the future.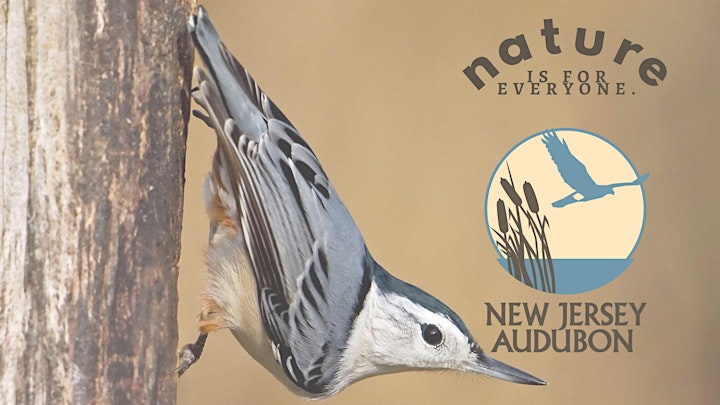 Related Events